Your vehicle's tires are one of the most important parts that you need to take care of.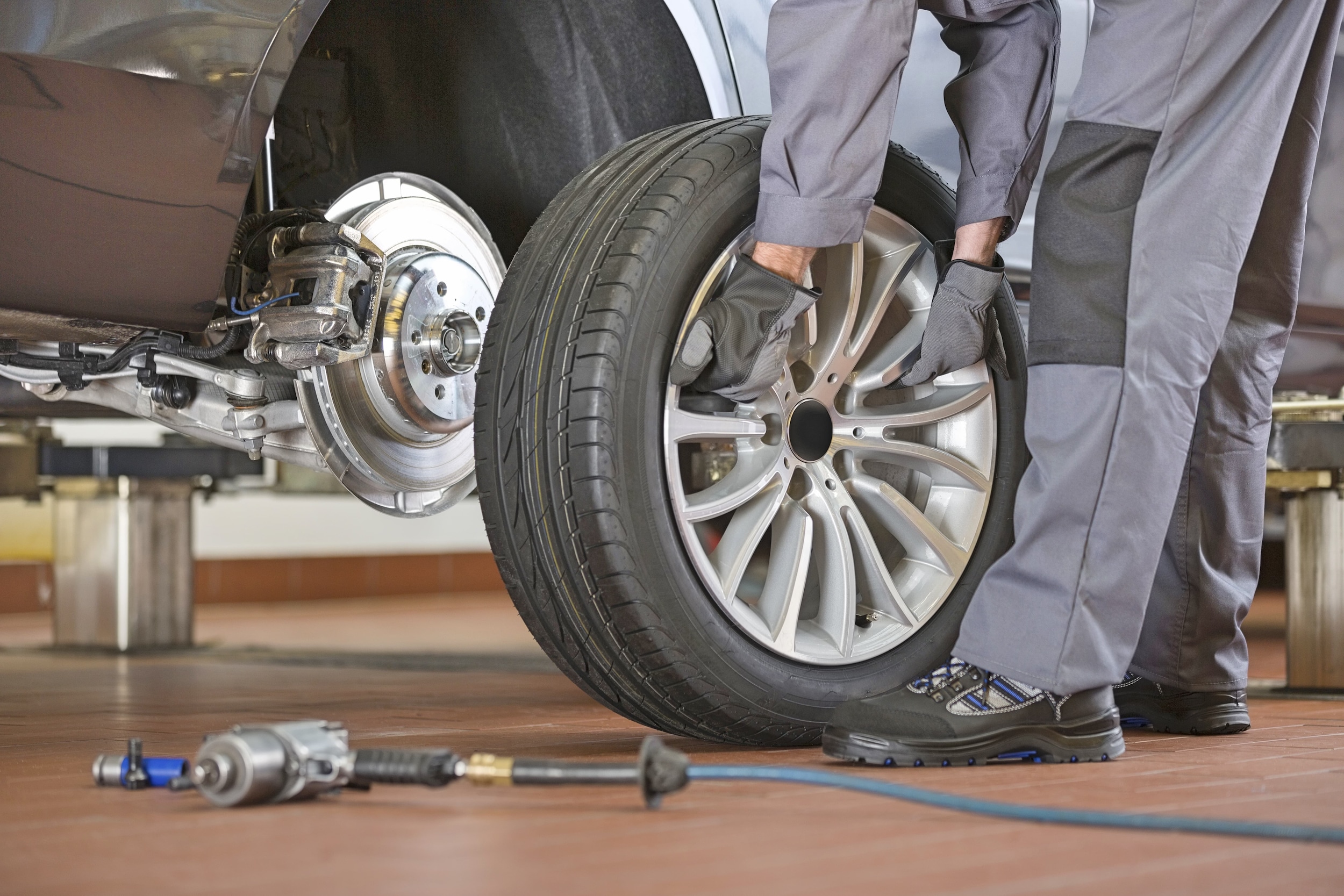 Tires are responsible for allowing your vehicle to move, and since they're constantly rubbing against the road, they can be one of the first vehicle components to wear down or deteriorate. Tires have a significant price tag, so avoiding a premature replacement is crucial. One of the most effective ways is to have them checked and repaired. Schedule an appointment for your vehicle today!
So, if you're seeking an answer to the Where's there tire repair near me, question, simply look for Dick Smith Ford. We're proud to help drivers in Raytown, Lee's Summit, and Blue Springs get the most out of their tires.
Ways That Your Tires Can Become Worn
There are plenty of factors that can be attributed to premature wear and tear with your tires. There are many ways the road can cause damage, such as through debris and even pot holes. Excessive brake slamming can also wear your tires down by literally shaving off rubber. However, a major factor that is unavoidable is the weather. When it's extremely hot and humid, or chillingly cold, the pressure in your tires can drop or rise, which can eventually result in damage or wear.
The Signs of Tire Wear You'll Want to Look Out For
You get a chance to see your tires every day, but taking the time to actually look at them can be beneficial. There are a few visual signs that you'll want to keep an eye out for that will let you know that it may be a good idea to schedule tire repair near you in the immediate future.
Save yourself the grief of damaged tires by looking out for:
Excessive steering wheel vibration while driving
Vehicle pulling to the right or left
Balding or unevenly worn tire tread
Splits, cracks, or bulges in tire sidewalls
Checking Your Tire Pressure Regularly 
Proper tire pressure should be maintained at all times. That's why you should have a pressure gauge in your glove box, so if you get a weird feeling during the drive, or you've noticed an irregularity prior to your trip, you'll be able to know for certain by checking the pressure. When you have normal tire pressure, your tires can actually last longer. However, too much or too little pressure can have negative effects that could lead to premature tire wear. Your vehicle may even have a tire pressure monitoring system that can indicate a drop in tire pressure without you having to manually check it yourself.
Schedule Your Tire Repair Today!
Now that you're aware of the signs of tire wear, the ways your tires can wear, and the vital importance of tire pressure, you're ready to make the call when it's time to seek out tire repair near you. But when the time comes that you do need tire service, you can always give us a call at Dick Smith Ford. We're happy to help drivers in Raytown, Lee's Summit, and Blue Springs with their automotive needs.