What's the key to a successful weekday? A powerful and healthy vehicle, of course! And to keep your car's engine performing at its very best, nothing's more essential than visiting a trusted service center for regular oil changes.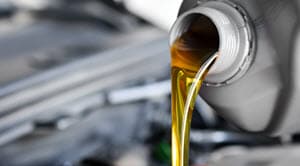 To keep you in the know about how oil changes help every part of your vehicle, the team at Dick Smith Ford has created this library of resources. With these informative articles, you'll gain some knowledge on the importance of an oil change near me and where you can get one for your automobile.
Speedy Oil Changes near Me
Whether you're trying to make it to work on time, picking your kids up from school, or catching a workout class, your car keeps you in pace with your busy schedule. So, to ensure that nothing stands between you and your day, you've got to stay up-to-date with regular maintenance.
When you choose to schedule maintenance for your automobile, you're taking a crucial step in preserving its potent performance. That way, you'll have your favorite sidekick with you for years to come.
By refreshing your oil every 3,000 miles or so, you'll prevent overheating or sludge buildup inside the motor, which will ultimately safeguard against damage. In addition, each oil change your car receives helps to clear out the engine of dirt and particles and keep the various parts lubricated.
Simple and Convenient Service
Any service performed on your car should be left in the hands of a trusted technician. Luckily, our squad of mechanics comes equipped with years of experience in handling oil changes. With our assistance, you'll be back on the road in no time.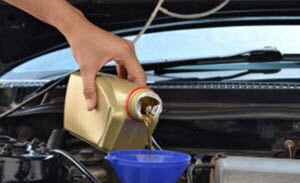 In addition, we offer up convenient appointment scheduling so that you can reserve your appointment from the comfort of your own home. Whether you prefer to schedule your automobile's checkup online or by phone, we'll get you situated with your preferred date and time.
And before you head out the door to your maintenance appointment, take a quick look at our current service specials. That way, it's possible that you'll snag a discount on the service you need most.
Visit Us for an Oil Change near Me
At Dick Smith Ford, we know how hard you work to keep your car healthy. So, if you think it may be time for another checkup, feel free to visit our service facility, give us a call, or contact us online today! We're proud to serve drivers of Raytown, Lee's Summit, and Blue Springs, and beyond.
And if you're looking for additional details on oil change services, click on one of the links featured on this page!