So, the time has come to select a new commercial vehicle for your business. As this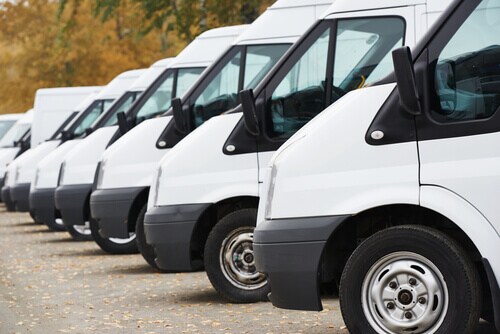 is a vehicle that you're going to be driving hard (and putting plenty of hours into), choosing the right model is imperative.
If you're a Raytown, Lee's Summit, and Blue Springs area business owner looking for advice on your next commercial vehicle purchase, the Dick Smith Ford team would have to suggest checking out these reviews first. They'll make finding your next commercial vehicle easy.
Learn How Our Commercial Vehicle Can Benefit You
When looking for the right commercial vehicle for your business, there are a few things you'll have to keep in mind. For example, how dirty does your line of work get? Do you need extra space for gear, or a hefty powertrain for towing? All these things can make a big difference in what model you select.
These are also qualities that we break down in our commercial vehicle reviews. After all, we understand what information you're really interested in. That's what we tend to make the focus of our article.
Click on any link listed on this page to find your next commercial vehicle.
Assistance for Every Step of the Car Buying Process
When it comes to finding the right car, reviews such as this can really help you breeze through the research process. However, they may also bring up a few other questions about a specific feature or spec.
Anytime you need more information, or just a bit of advice, you should feel free to contact our team. We want to be here for you during every step of the car buying process. All you've got to do is contact us online or over the phone and we'll answer all your questions.
Learn More About Our Selection of Commercial Vehicles
After reading through all these commercial vehicle reviews, Raytown, Lee's Summit, and Blue Springs drivers may be looking to get a closer look at our inventory. In which case, you should check out our online inventory. Check out the Dick Smith Ford selection on our website today to learn more!