There are many ways to celebrate Valentine's Day with someone you care deeply about. Whether you like to keep things casual or want a fancier affair, the following places have something to make everyone happy.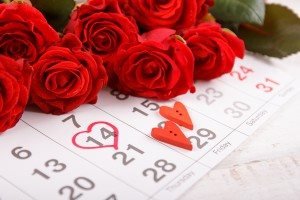 If you're still deciding how to celebrate the holiday this year, then read through these Valentine's Day date ideas in Blue Springs, MO.
Get Some Classic Barbecue Dishes Here
Plowboys Barbecue is all about their competition-style barbecue. Owner Todd Johns and his brother-in-law Randy Hinck spent seven years competing all over the country, learning what makes great barbecue and perfecting their craft. They've even won multiple awards, including Brisket Champion in 2009 and Pork Reserve Champion in 2014.
And the good news is that you'll get to taste the award-winning food when you visit for Valentine's Day. For example, there's the Royal Crown Combo, which consists of brisket, pork, ribs, choice of two sides (like cheesy potatoes or creamy slaw), and toast.
For more information, check out Plowboys Barbecue on Facebook.
Food to Satisfy Every Palate
Sinclair's Restaurant was established in 2014 by owner Shane Miller. Here, you'll get a variety of tasty, unique dishes using only fresh ingredients. There are also daily chef specials for even more options to enjoy.
If you and your date want to share an appetizer, there's the Hummus Duo. Seasonal and roasted garlic is topped with feta and an olive oil drizzle and served with pita points and vegetables. There are many entrees to choose from, including the Hand-cut Ribeye, Pork Loin Chop, and Honey-Peppered Salmon. And don't forget about dessert, where you have delicious choices like a Chocolate Coconut Tart or Cinnamon Sugar Doughnuts.
Visit Sinclair's Restaurant on Facebook to find out what today's chef special is.
A Place for All Wine Lovers
Top Hat Winery is family owned and operated, with plenty of ways to enjoy a good glass of red or white. This place is great for a date night, where you're offered a fun and inviting atmosphere to relax and create new memories.
Come for a special event, like open mic night or wine glass painting, or enjoy a private wine tasting. They have many to sample, including the White Dragon. This Missouri Chardonel is smooth, dry, and fruity. There's also the Love Potion sweet wine. It's a bright crimson color and has layered flavors of plums, dark cherries, and spicy oak.
Check out the Top Hat Winery Facebook page for their list of other handcrafted wines.
Where Will You Celebrate Valentine's Day This Year?
No matter where you visit this Valentine's Day, you and your date are sure to have a great time. So, make your reservations today and get ready to have a great date night with the one you love.