This St. Patrick's Day, be sure to don your green apparel, brush up on your Gaelic, and get those beer mugs handy to celebrate this festive holiday.
If you're unsure where to go this year with friends or family, you're in luck, as we've come up with this list of the best pubs to celebrate St. Patrick's Day near Raytown, MO...
A Little Slice of Ireland at This Ale House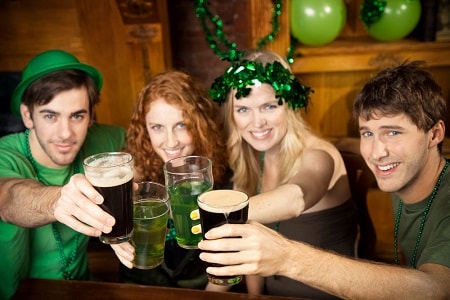 The Dubliner is a traditional pub with a true Irish ambiance. Here, you'll enjoy traditional Irish and American cuisine, along with an extensive list of beer, wine, and spirits from all around the world. It's a great place for families, to unwind with friends, or to listen to live entertainment on the weekends.
If you're in the mood for a hearty sandwich, then you'll enjoy the Irish BLT. It consists of house-made Irish rashers and crisp house-cured Applewood smoked bacon, with romaine, marinated Roma tomatoes, and Irish Cheddar, served on thick-sliced sourdough bread.
For drinks, there are domestic drafts like Coors Light and Miller Lite, as well as imported drafts like Guinness and Murphy's Irish Stout. There are also various wines, martinis, and cocktails to enjoy.
Check out how you can celebrate St. Patrick's Day on The Dubliner Facebook page.
Enjoy a Beer or Two Among Friends
Since 1947, Kelly's Westport Inn has kept the spirit of camaraderie and fellowship alive on the corner of Westport Road and Pennsylvania Avenue. Here, people from all walks of life can come together and enjoy a beer or two among friends. You'll always find a diverse crowd, live music, and plenty of drinks, along with a built-in pizza shop.
You can grab a slice of pizza, a salad, sandwich, or some snacks, regardless if it's 1:00 PM or 1:00 AM. You can also enjoy a beer or cocktail in the main bar area or out on the deck, which gets enclosed and heated during the winter, to be enjoyed all year long.
Learn more about this fun bar by visiting Kelly's Westport Inn on Facebook.
Eat, Drink & Be Social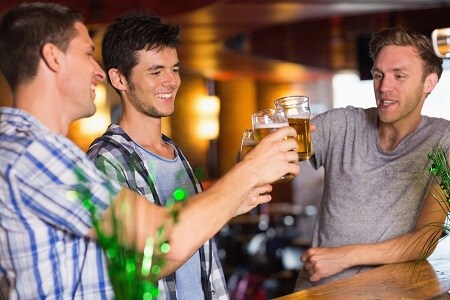 O'Dowd's Gastrobar is where you go when you want to enjoy a modern, chic, and inviting pub. The food is made from locally sourced ingredients, and the drinks are locally brewed and distilled. You'll also find daily food and drink specials here, along with frequent live music.
For a unique dish, try the Boxty. This traditional Irish potato cake is seared on a hob over an open fire and served over a sour cream + chive boxty and caraway braised cabbage. It comes in three varieties: Smoked Salmon, Beef Short Rib, and Crispy Pork Belly. For drinks, there's the Irish Mule, which consists of Clontarf Whiskey, Gosling's Ginger Beer, and lime. There are plenty of martinis, beers, scotches, and whiskeys, as well, to enjoy.
Check out more food, drinks, and live entertainment on the O'Dowd's Gastrobar Facebook page.
Where Will You Be on March 17?
Be sure to take in the sights, sounds, and tastes of all things Irish this St. Patrick's Day. No matter where you celebrate in the Raytown area this year, we're sure you'll have a great time.