Looking to transform your health, both inside and out, this year? The best way to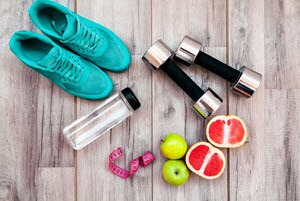 tackle your New Year's resolution is by joining a gym that will hold you accountable to continue working toward your goals long after January has gone. Here are some of our favorite gyms in Kansas City, each offering a different approach to help you look and feel fantastic this year.
City Gym offers a truly impressive number of different classes for you to choose from. Members will have access to group classes such as spinning, Pilates, lifting, barre, TRX, vinyasa yoga, power yoga, and much more. For a more personalized approach to your fitness, try out the gym's personal training services
You'll also get access to a selection of lifestyle programs, which will guide you to transform your body and your life. These programs will include workouts, body composition assessments, and nutrition counseling to provide customized support to members.
Lonnie Bush is a fitness guru who created the TOTAL BODY WORKOUT, a class that'll challenge your entire body with high-intensity moves. This fitness studio also offers classes in Zumba, boxing cardio, line dancing, and more. You'll tone muscles, lose weight, and optimize your health. Let Lonnie guide you through these tough workouts, and you'll look and feel incredible in just a few class sessions.
Transform your body and mind with the gentle power of yoga, which will both tone your muscles with bodyweight moves, and calm your mind with moving meditation. You'll experience a sense of well-being when you take a class at My Yoga Centre, whether you opt for a Gentle Yoga class, Yoga Flow, or one of the many other classes on offer. Even those who need additional support and stability are welcome to join a Chair Yoga class.