It's time to spruce up your house with the best spruce tree you can find! The holiday season is upon us, and if you're anything like us,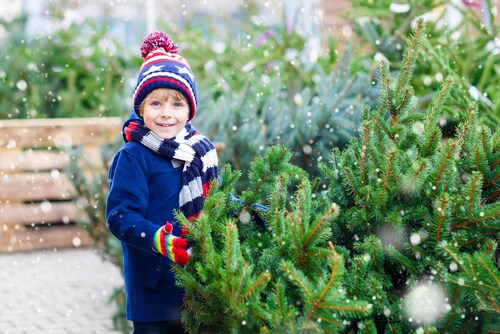 you've already had the Christmas tunes playing for a few weeks now. The next step is to bake a batch of your best gingerbread and get your hands on a perfect tree to deck with lights and baubles. These Christmas tree shops near Raytown, Missouri, have just what you need to make your home feel festively cozy.
Bierman's Christmas Tree Farm
Six varieties of trees are available at this farm, with options up to 18 feet tall! Bring the whole family to Bierman's Christmas Tree Farm to take a sleigh ride and choose a tree, which you can cut yourself. Head to the barn for some hot chocolate to warm up, and discover Christmas decorations and more at the gift shop. Select handmade fresh wreaths and garlands to deck your halls, and you'll make memories to last a lifetime.
Christmas Ranch Tree Farm
Roy and Carol Freeman purchased their farm in 1982, when they were drawn to the large red barn on the property. The barn has since been restored, and offers a focal point for festive activities on the farm. Christmas Ranch Tree Farm has 25 acres of planted with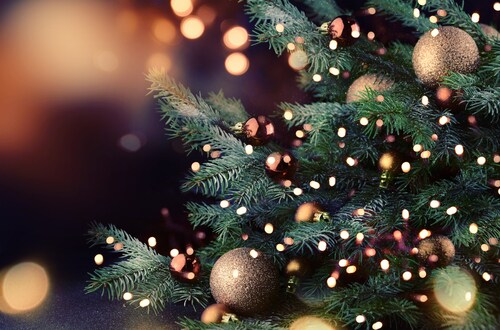 trees for you to explore. Head out into the forest of trees and select one that you'd love to bring home. You can chop it down yourself, creating memories for the kids that they'll cherish for life.
Fort Osage Christmas Tree Farm
Choose from White Pine, Norway Spruce, Austrian White Pine, and more when you visit this tree farm. This family-owned and -operated farm offers 20 acres of rolling countryside bursting with Christmas trees. Visit the Lodge at Fort Osage Farm, and you'll discover a delightful selection of plants, jelly, and juice from a berry crop of Elderberry plants. Come experience its festive flavor and bring home a beautiful natural tree.